What is a Water Engineer?
Are you interested in providing people with clean, uncontaminated water for drinking and living purposes? You may want to consider a career as a water engineer!
A water engineer is involved with the provision of clean water, disposal of waste water and sewage, and the prevention of flood damage. Their job involves repairing, maintaining and building structures that control water resources — for example, sea defence walls, pumping stations and reservoirs.
Global warming, ageing infrastructure, population growth, and higher quality living standards are just some of the challenges a water engineer needs to address.
What does a Water Engineer do?
Water engineers ensure the safe delivery of water for irrigation and human consumption, as well as the effective removal or recycling of wastewater.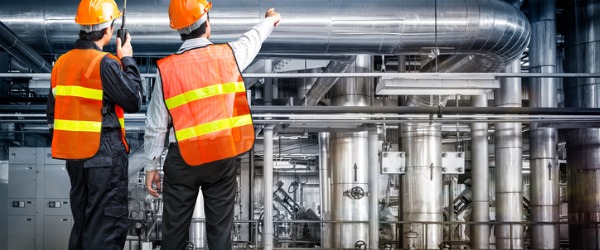 Water engineers have many responsibilities, both technical and non-technical. They ensure that citizens are provided with a continuous supply of clean, uncontaminated water for drinking, living, and recreational purposes.
Water engineers not only design water management systems, but often oversee the construction and maintenance of these systems as well. They demonstrate a genuine knowledge and interest of the water industry and environmental issues.
Responsibilities involve:
Designing sewer improvement plans or flood defence programmes, and associated structures, such as pumping stations, pipework and earthworks (the scale may range from an initial outline to a full, detailed design)
Preparing tender documents for construction
Reviewing technical submissions
Liaising with various agencies and individuals, including local authorities, government agencies, clients, contractors, residents, suppliers, technical experts, and consultants
Working together with other businesses
Supporting other project managers and directors within the business and in the market
Keeping up to date with environmental matters; being aware of policy and developments
Presenting technical data or project results; both technical and non-technical
Keeping track of the progress of projects from beginning to end - from feasibility, to design through to construction and handover (or handling just one section of a large project)
Controlling budgets at the project level
Ensuring that work is completed to a deadline
Supervising the operation and maintenance of water and sewage infrastructure
Using computer simulations to analyze, for example, potential dam failure
Devising flood defence strategies
Monitoring flood levels at times of high risk
Managing staff, including other engineers, technicians and site workers
Maintaining and expanding clientele, by developing professional relationships that lead to secure repeat business
Key skills for water engineers are:
Excellent analytical skills
Team-working skills
Problem solving skills
Good time management
IT skills
Communication skills
What is the workplace of a Water Engineer like?
Typical employers of water engineers are privately owned water companies, regulatory bodies, the environment agency, local authority environmental health departments, private consultants or contractors, and charities.
Water engineers spend most of their time in an office looking over data and designing new water resource management systems. However, part of their day may be spent at construction sites, overseeing the construction of their designs. They may also go to more industrial environments when supervising maintenance on advanced equipment.
Most water engineers work full-time, sometimes putting in more than 40 hours a week in order to properly oversee projects and assure that everything is running smoothly.
Water Engineers are also known as:
Water and Waste Engineer Water and Sewer Engineer Water Resources Engineer Wastewater Engineer Water Resource Engineer