What is a Librarian?
A librarian is responsible for organizing, managing, and providing access to information resources in a library. They are responsible for selecting and acquiring books, journals, databases, and other materials for the library's collection, as well as cataloging and classifying them for easy retrieval by library users. Librarians also assist library patrons in locating information resources and provide guidance on how to use them effectively. They may develop and deliver programs and services that meet the needs of the community, such as literacy programs, book clubs, or cultural events.
In addition to traditional print materials, modern librarians are also responsible for managing digital resources, including e-books, online databases, and multimedia content. They must stay up-to-date with changes in technology and the latest trends in information science to ensure that library users have access to the most current and relevant resources. Librarians may work in a variety of settings, including academic libraries, public libraries, special libraries, and corporate libraries, and may specialize in areas such as children's literature, law, or medical research.
What does a Librarian do?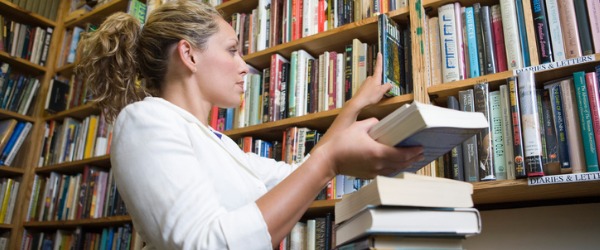 Librarians play an important role in society by facilitating access to information and promoting literacy. Beyond their practical responsibilities, librarians are also important cultural gatekeepers, curating collections and creating programs that reflect and enrich the communities they serve.
Duties and Responsibilities
Librarians have a wide range of duties and responsibilities that can vary depending on their specific role and the type of library they work in. Here are some of the key responsibilities that librarians typically have:
Collection development: Librarians are responsible for selecting, acquiring, and organizing materials for their library's collection. This can include books, journals, magazines, newspapers, digital resources, and multimedia materials.
Cataloging and classification: Once materials have been acquired, librarians must catalog and classify them so that they can be easily located and accessed by patrons.
Reference services: Librarians help patrons locate the information they need by answering reference questions, providing research assistance, and guiding patrons through the library's resources.
Instruction: Librarians may also provide instruction on how to use library resources effectively, including search strategies, database use, and citation formatting.
Programming: Librarians often create and implement programs that promote literacy, cultural awareness, and lifelong learning. These may include book clubs, author talks, and educational workshops.
Outreach: Librarians may engage in outreach activities to promote library services and resources to their communities, including working with schools, community organizations, and other groups.
Management: In some cases, librarians may be responsible for managing library operations, including staff supervision, budgeting, and facilities management.
Types of Librarians
There are several types of librarians, each with their own specific duties and responsibilities. Here are some of the most common types of librarians:
Public Librarians: Public librarians work in public libraries and serve a diverse range of patrons, from children to adults. They are responsible for managing the library's collections, providing reference and research services, and creating programming and outreach activities to engage the community.
Academic Librarians: Academic librarians work in colleges and universities and support the research and academic needs of students, faculty, and staff. They may provide instruction on research skills and citation formatting, manage electronic resources, and develop special collections and archives.
School Librarians: School librarians work in K-12 schools and support the academic and personal growth of students. They may collaborate with teachers to integrate library resources into lesson plans, provide instruction on research skills, and curate collections that support the school curriculum.
Special Librarians: Special librarians work in specialized settings, such as law firms, museums, or corporations. They are responsible for managing collections that are specific to their organization's needs and providing research support to staff members.
Digital Librarians: Digital librarians work in libraries or archives that manage digital collections. They are responsible for digitizing and preserving materials, managing metadata, and providing access to digital resources.
Library Assistants: Library assistants help to facilitate the smooth operation of library services and the overall patron experience. They assist with tasks such as circulation, shelving, and customer service, ensuring that library materials are organized, accessible, and available to patrons.
Music Librarians: Music librarians manage and organize music collections, including scores, recordings, and reference materials. They catalogue, preserve, and retrieve music materials for use in schools, universities, orchestras, and recording studios.
Technical Services Librarians: Technical services librarians work behind the scenes to manage the technical aspects of the library's operations, such as cataloging, classification, and metadata management.
Youth Services Librarians: Youth services librarians work in public libraries and focus on serving children and young adults. They may provide programming and outreach activities that promote literacy and engagement with the library.
What is the workplace of a Librarian like?
The workplace of a librarian can vary depending on the type of library they work in. Public libraries, academic libraries, and special libraries all have unique environments and job duties.
In general, librarians work in a quiet and organized environment. They typically have their own workspace, such as a desk or an office, where they can perform administrative tasks and research. However, librarians also spend a lot of time on the library floor, interacting with patrons and helping them find the resources they need.
Public librarians work in a community-oriented environment where they serve a diverse population of patrons. They may lead storytime sessions, coordinate book clubs, and provide assistance to people who need help with technology. This type of work can be highly rewarding as librarians get to see the impact of their efforts on the people they serve.
Academic librarians work in a university or college setting, often collaborating with faculty members and students. They assist with research projects, help students find resources for papers and projects, and teach information literacy classes. They may also be involved in collection development and management, ensuring that the library's resources meet the needs of the academic community.
Special librarians work in a variety of settings, such as law firms, corporations, and government agencies. They are responsible for managing collections of specialized information, such as legal documents, industry reports, or scientific data. Special librarians may also be involved in knowledge management, which involves organizing and sharing information within an organization.
Frequently Asked Questions
Pros and Cons of Being a Librarian

While being a librarian can be a fulfilling career, it also has its own set of advantages and disadvantages.

Pros:

Helping people: One of the most rewarding aspects of being a librarian is the opportunity to help people find the information they need. Whether it's a student looking for a research source or a member of the public searching for a good book, librarians play an important role in connecting people with the information they seek.
Intellectual stimulation: Another advantage of being a librarian is the intellectual stimulation that comes with the job. Librarians often have the opportunity to learn about a wide range of subjects, from history and literature to science and technology.
Job stability: Librarianship is a stable and secure career path, with a low turnover rate and a high demand for qualified professionals. This makes it an attractive choice for those seeking long-term employment.
Flexibility: Many librarians enjoy the flexibility that comes with their job. Depending on the type of library they work in, they may have the option to work part-time, full-time, or even remotely.

Cons:

Budget constraints: One of the biggest challenges facing librarians is the ever-present issue of budget constraints. Many libraries struggle to secure funding for new resources or even basic maintenance, which can make it difficult to provide the best possible service to patrons.
Limited advancement opportunities: While librarianship is a stable career, it can also be somewhat limited in terms of advancement opportunities. Many librarians find themselves in the same position for years or even decades, with few options for upward mobility.
Technological changes: The field of librarianship has seen significant technological advancements in recent years, which can be a challenge for some professionals to keep up with. Librarians must be prepared to adapt to new technologies and digital resources to remain effective in their job.