What is a Music Librarian?
A music librarian specializes in organizing and managing musical collections. This can include anything from sheet music to audio recordings to digital files. Music librarians work in a variety of settings, including universities, public libraries, archives, and museums. They are responsible for acquiring new materials, cataloging them, and making them accessible to users. They may also provide reference assistance and instruction to patrons.
In addition to managing collections, music librarians may also be involved in preservation efforts, such as digitizing old recordings or restoring damaged materials. They may work with musicians and scholars to provide research support, and they may also curate exhibits and programs related to music. Music librarians need to have a strong understanding of music theory and history, as well as excellent organizational and communication skills. They may hold advanced degrees in library science or musicology, and many are accomplished musicians themselves.
What does a Music Librarian do?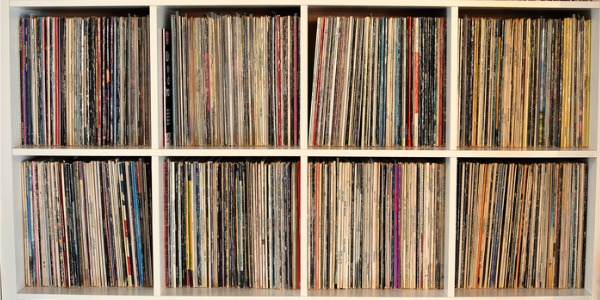 Music librarians play a critical role in preserving and organizing the vast amount of music that exists in our world. They possess a wealth of knowledge and expertise in cataloging and classifying music, which enables them to help performers, scholars, and other professionals locate and access the materials they need. Additionally, music librarians are responsible for managing collections of musical scores, recordings, and other materials, ensuring that they are properly maintained and preserved for future generations.
Their work helps to keep our musical heritage alive and accessible, and their expertise is invaluable to anyone who seeks to study, perform, or appreciate music. Without music librarians, the world of music would be far less organized and accessible to the public.
Duties and Responsibilities
The duties and responsibilities of a music librarian may include:
Acquisitions: The music librarian is responsible for selecting and acquiring new materials for the collection, which may include sheet music, books, scores, recordings, and other resources.
Cataloging: Once materials are acquired, the music librarian must catalog them to ensure they are properly organized and accessible. This may involve creating detailed records in a cataloging system, assigning call numbers or other identifiers, and preparing the materials for shelving.
Preservation: The music librarian must take steps to preserve the materials in the collection, which may include repairing damaged items, storing them in appropriate conditions, and using archival-quality materials for new acquisitions.
Reference services: Music librarians may provide reference services to users of the collection, including musicians, music educators, researchers, and members of the general public. This may involve helping users find specific pieces of music or recordings, providing guidance on music-related research, and answering general questions about the collection.
Instruction: Music librarians may also be involved in providing instruction and training to users of the collection. This may include teaching users how to search for materials in the catalog, how to use specialized music software or equipment, and how to properly handle and care for materials in the collection.
Collection development: The music librarian is responsible for developing and maintaining a balanced and comprehensive collection that meets the needs of the library's users. This may involve selecting materials that reflect different genres, styles, and historical periods, as well as anticipating and responding to trends in music education and research.
Outreach: Music librarians may also be involved in outreach activities, such as giving presentations or hosting events to promote the collection and its resources. This may involve collaborating with other departments or organizations to bring music-related programming to the community.
Types of Music Librarians
There are several types of music librarians, each with their own specific focus and responsibilities. Here are some of the most common types:
Academic Music Librarians: These music librarians work in academic institutions, such as colleges and universities, and are responsible for supporting the research, teaching, and learning needs of music students, faculty, and researchers. They may work closely with music departments and faculty to develop and maintain a collection that supports the curriculum and research interests of the institution.
Public Music Librarians: Public music librarians work in public libraries and are responsible for building and maintaining a collection that meets the diverse needs and interests of the community. They may organize music-related programming and events, such as concerts, workshops, and performances, to engage the community and promote the library's resources.
Special Collections Music Librarians: Special collections music librarians work in libraries and archives that house unique and rare music-related materials, such as manuscripts, rare books, and recordings. They are responsible for preserving and making these materials accessible to researchers and the public.
Orchestra or Performing Arts Librarians: These music librarians work for orchestras, opera companies, and other performing arts organizations, and are responsible for providing music-related materials and services to the performers, conductors, and staff. They may manage the orchestra's music library, which includes scores, parts, and recordings.
Music Industry Librarians: Music industry librarians work for record labels, music publishers, and other music-related organizations. They may be responsible for managing licensing agreements, cataloging music recordings and other materials, and supporting the research and marketing efforts of the organization.
What is the workplace of a Music Librarian like?
The workplace of a music librarian can vary depending on the type of institution or organization they work for. Academic music librarians may work in a college or university library, while public music librarians may work in a public library or community center. Special collections music librarians may work in an archive or museum, while orchestra or performing arts librarians may work in a performing arts center or symphony hall. Music industry librarians may work in a record label or music publishing company.
Regardless of the specific setting, music librarians typically work in a quiet, organized environment that is conducive to concentration and research. They may spend much of their time at a desk or computer, cataloging materials, responding to reference inquiries, and managing the collection. Depending on the institution, music librarians may work independently or as part of a larger team, collaborating with other librarians, faculty, and staff to support the needs of the users.
Music librarians may also have the opportunity to interact with users of the collection, whether it's students, faculty, researchers, performers, or members of the public. This may involve providing reference services, teaching instruction sessions, or organizing programming and events related to music. Music librarians may also attend conferences, workshops, and other professional development opportunities to stay current with trends in music librarianship and build their network within the profession.