What is a Music Business Manager?
A music business manager is a professional who helps musicians and other music industry professionals manage their careers and businesses.
This includes tasks such as booking gigs, negotiating contracts, managing finances, developing marketing and branding strategies, and providing guidance on other industry-related matters. The goal of a music business manager is to help their clients achieve success in their careers while also maximizing their financial potential.
What does a Music Business Manager do?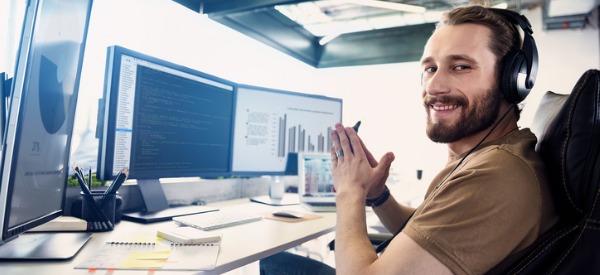 A music business manager is responsible for managing the professional and financial aspects of a musician or music industry professional's career. Their goal is to help their clients achieve success and financial stability in their careers. Their responsibilities may include:
Booking gigs and tours
Negotiating contracts and deals
Managing finances and budgeting
Developing marketing and branding strategies
Providing guidance on industry-related matters
Building and maintaining relationships with industry contacts
Representing clients in negotiations and decision-making
A day in the life of a music business manager can vary greatly depending on the specific clients they are working with and their current projects. However, a typical day might involve:
Checking and responding to emails and phone calls from clients, industry contacts, and other stakeholders
Reviewing and negotiating contract terms for upcoming gigs, tours, or other projects
Keeping track of finances and preparing reports for clients on their income and expenses
Attending meetings with clients to discuss and make decisions on various aspects of their careers
Networking with industry professionals to build relationships and find new opportunities for clients
Researching new marketing and branding strategies and developing plans to implement them
Monitoring trends in the music industry and staying up-to-date on changes that may affect clients
The exact tasks and responsibilities of a music business manager may vary based on their specific clients and the nature of their work, but the overall goal is to help their clients succeed in their careers and achieve financial stability.
What is the workplace of a Music Business Manager like?
A music business manager's workplace can vary depending on the manager's clients and their particular areas of focus within the music industry.
They may work in an office, attend meetings with clients or industry professionals, and travel to events or concerts. The work environment can be fast-paced and demanding, as managers are often responsible for multiple clients and must stay informed about industry developments. It is also common for music business managers to work long hours and be on call for their clients at all times.