What is an A&R Coordinator?
An A&R (artists and repertoire) coordinator is a professional who works alongside A&R administrators and other industry professionals to facilitate the signing and development of artists on behalf of a record label or music company.
Their responsibilities can vary depending on the company, but typically involve tasks such as assisting in the discovery of new talent, coordinating studio sessions and recording schedules, liaising with producers and engineers, handling logistics for live performances and showcases, and managing administrative tasks such as contracts and royalty payments. An A&R coordinator is an important member of the A&R team, providing vital support and contributing to the success of the label's roster of artists.
What does an A&R Coordinator do?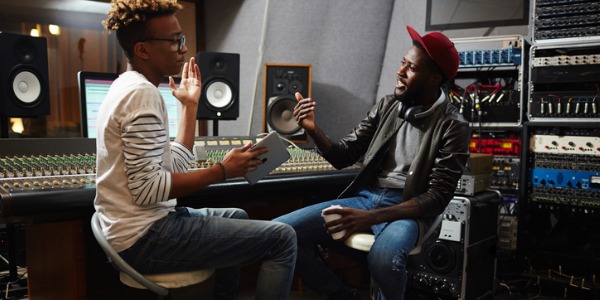 An A&R coordinator is responsible for scouting, discovering, and signing new musical talent for a record label or music publisher. The primary responsibility of an A&R coordinator is to identify and cultivate relationships with emerging and established artists, songwriters, and producers to create successful and profitable music releases.
Here are some of the specific tasks that an A&R coordinator may be responsible for:
Researching and identifying new talent by attending live shows, reviewing demo submissions, and listening to music online.
Collaborating with songwriters and producers to create and develop songs for artists. This may involve providing feedback on songwriting, arranging, and production.
Negotiating contracts with new and established artists. This includes working with lawyers and other stakeholders to ensure that all parties are satisfied with the terms.
Building and maintaining relationships with artists, songwriters, and producers to create a productive and collaborative work environment.
Providing guidance and feedback to artists to help them develop their sound, style, and image.
Collaborating with other departments within the record label, such as marketing and promotions, to ensure the success of a new release.
Overall, the A&R coordinator plays a critical role in the music industry by discovering new talent and helping to shape the future of popular music. They must have a keen ear for talent, excellent communication and negotiation skills, and a deep understanding of the music industry.
What is the workplace of an A&R Coordinator like?
The exact nature of an A&R coordinator's job may vary depending on the company they work for, but in general, their workplace can be described as follows:
Office: A significant portion of the job is administrative and coordination work, which means A&R coordinators will spend a lot of time in an office setting. They will likely work at a record label, music publisher, or talent agency.
Meetings: A&R coordinators will attend meetings with various people within the music industry, including artists, managers, and agents. These meetings may take place in an office or at a venue such as a concert hall.
Events: A&R coordinators may attend events such as showcases, concerts, and music festivals to discover new talent or to support their existing artists. This may involve traveling to different cities or even different countries.
Studios: A&R coordinators may spend time in recording studios, working with producers and artists to ensure that their projects are on schedule and meeting the label's expectations.
Research: A&R coordinators will spend time researching new music and artists, using various resources such as streaming platforms, social media, and industry publications.
Overall, the workplace of an A&R coordinator is a mix of office work, meetings, events, and research. They will work closely with various stakeholders in the music industry and will need to be highly organized and able to work well under pressure.
A&R Coordinators are also known as:
Artist & Repertoire Coordinator A&R Representative A&R Rep