What is a Music Publicist?
A music publicist handles media and public relations on behalf of a music group or a musician. They usually work with the musician's booking agent, music manager, and lawyer to ensure that the artist's image is always maintained. Artists will typically consult with their publicist first, before having any communication with the public.
Overall, a music publicist plays a key role in promoting and protecting the reputation of their clients, and building their public profile. They need to be well-connected, skilled communicators, and have a deep understanding of the music industry and the media landscape.
What does a Music Publicist do?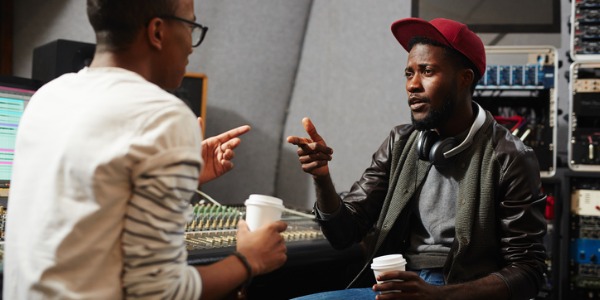 A music publicist is a professional responsible for promoting and generating media coverage for musicians, bands, record labels, and other industry clients. They work to create and maintain a positive image for their clients and build their public profile and reputation.
If the media is seeking an interview with an artist, the first point of contact is the music publicist. The publicist will supervise the interview and oversee the way the communication is distributed to the public on behalf of the artist. Music publicists often release statements to the media or will simply reply with 'no comment', depending on the question posed. It takes many years to develop the relationships and media contacts necessary to be an effective music publicist.
The role of a music publicist typically involves a wide range of tasks, including:
Developing and executing publicity campaigns: This involves creating and implementing a plan to generate media coverage, including interviews, feature articles, and reviews, in print and online media outlets.
Building relationships with media outlets: Music publicists need to have strong relationships with journalists, bloggers, and other media professionals in order to secure coverage for their clients.
Writing press releases and other promotional materials: Music publicists write press releases, fact sheets, and other promotional materials to provide information about their clients and their projects.
Managing media inquiries and interviews: Music publicists are often the first point of contact for journalists and other media professionals seeking information about their clients. They need to be able to handle media inquiries, arrange interviews, and provide background information.
Monitoring media coverage: Music publicists monitor media coverage of their clients, looking for opportunities to improve their clients' public image and respond to negative coverage.
What is the workplace of a Music Publicist like?
The workplace of a music publicist can vary depending on their specific role and the type of company they work for. Here are a few common workplace environments:
Office Setting: Some music publicists work for large public relations firms, record labels, or management companies that have a dedicated office space. In this setting, they may have a private office or desk and access to resources such as computers, phones, and meeting rooms.
Remote Work: With advancements in technology, many music publicists now work remotely, either from home or while traveling. This allows for greater flexibility and the ability to work from anywhere with an internet connection.
On-Site at Events: During events, music publicists may work on-site to ensure that media coverage and promotional activities run smoothly. They may work long hours and the environment can be fast-paced and hectic, but also exciting and dynamic.
On the Road: For those publicizing tours, their workplace may be wherever the tour takes them. This can involve travel to different cities and venues, and long hours on the road.
Regardless of the specific workplace environment, a music publicist's job often requires a lot of time and effort, as well as strong communication and interpersonal skills. It is a challenging, but rewarding career for those who are passionate about music and the music industry.
Music Publicists are also known as:
Press Agent