What is a Booking Agent?
If you love the music scene, and also thrive on negotiating a good deal, this may be a perfect career fit for you!
A booking agent is a professional who works to secure paid engagements (such as concerts, tours, or appearances) for an artist, performer, speaker, or celebrity. They negotiate terms and fees, handle contracts and schedules, and promote their clients to potential clients such as event organizers, venues, or production companies. The booking agent acts as a liaison between the talent and the event producer, representing the interests of their client.
What does a Booking Agent do?
The goal of a booking agent is to help their clients secure and perform as many paid engagements as possible, at the best terms and fees available.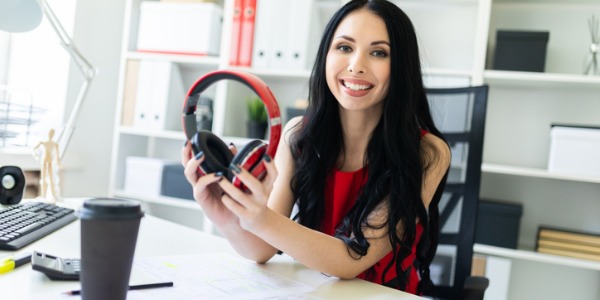 Booking agents plan schedules and tour routes that make sense for the artist, find sponsors, and book other types of work, such as commercials and television and/or radio appearances. They will also negotiate a contract for their artist — they know the ins and outs of negotiating and will work to secure the best deal possible.
A booking agent works closely with music promoters to ensure that everything the client needs at the venue will be provided for - from dietary needs to sound checks - allowing the artist to focus on their music.
A typical day in the life of a booking agent can vary greatly depending on their clients and their current workload. However, some common activities might include:
Communicating with clients to discuss their upcoming engagements and any specific needs or requirements.
Reviewing and negotiating contracts for upcoming engagements.
Promoting clients to potential clients, such as event organizers or venue managers, or production companies.
Handling contracts, scheduling, and logistics for upcoming engagements.
Following up with clients and event producers to ensure all details are properly arranged.
Networking with industry professionals and building new relationships to expand their client base.
Keeping abreast of industry trends and news.
Reviewing and responding to emails and phone calls from clients, event producers, and other industry professionals.
Acting as a liaison between the talent and the event producer, representing the interests of their client.
Providing support for clients in areas such as marketing, tour planning, and logistics.
What is the workplace of a Booking Agent like?
A booking agent's day can often be fast-paced, with a large volume of emails, phone calls, and negotiations to manage. Additionally, their work may often require them to work flexible hours, including evenings and weekends.
Booking Agents are also known as:
Booking Manager Booking Representative