What is a Music Copyist?
A music copyist is someone who prepares written music for a musician. He or she will be given a musical arrangement that contains several instruments, and it's the job of the music copyist to separate and put onto different sheets of paper the notes for each individual instrument. This is commonly referred to as 'score preparation'.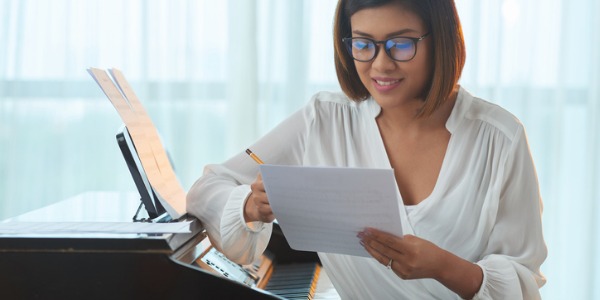 Sometimes a music copyist will have different requests. For instance, a client may need a recording transcribed, and the copyist will need to listen to a piece of music and write it down for them. Or a singer may need to hand out written music to a piano player or a band, and the music copyist will need to prepare the written music for each instrument. Proofreading is also part of the job, as making sure that everything is correct, both for the individual instrumental part and for the whole 'score', is crucial.