What is a Piano Accompanist?
A piano accompanist is a musician who typically plays the piano at rehearsals or auditions for dancers, singers and other performers. They may also play for chamber or chorus groups and private lessons. The accompanist has the job of being the musical lead, but in a supportive manner.
Many classical pianists prefer being an accompanist rather than a soloist. They are accomplished musicians, and know not only how to sight read, but can adjust their technique or style to suit and anticipate the performer's needs. The piano accompanist may not have much time to practice, therefore must be able to take direction and build a quick rapport with the person or group they are playing for in order for the performance to succeed. Since the piano is such a large instrument and can dominate in sound, the accompanist must be sensitive to this and should balance the sound depending on the acoustics of the room or venue.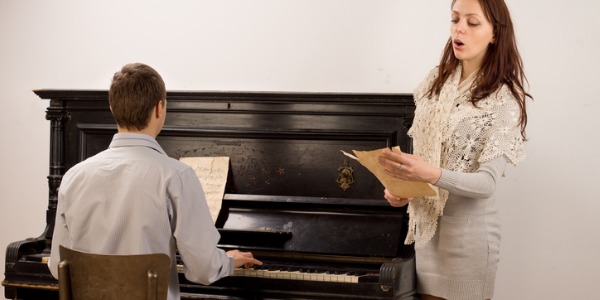 Piano Accompanists are also known as:
Collaborative Pianist