What is a Painter?
What would a room, a house, or a building be without a coat of paint?
Painters make things look clean and finished. They use brushes, rollers, and power sprayers to apply paint, stain, and coatings to walls, buildings, bridges, and other structures.
Get online training through our partner:
What does a Painter do?
Applying paint makes surfaces attractive and vibrant. In addition, paints and other sealers protect interior and exterior surfaces from weather, mold, and erosion.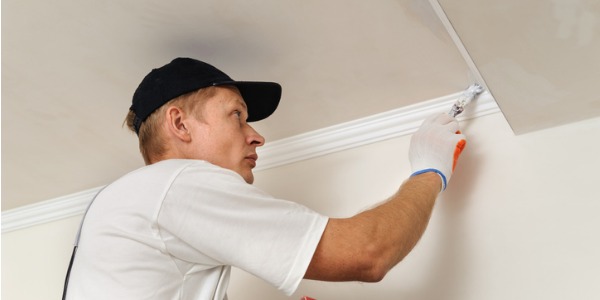 Because there are several ways to apply paint, workers must be able to choose the proper tool for each job, such as the correct roller, power sprayer, and the right size of brush. Choosing the right tool typically depends on the surface to be covered and the characteristics of the finish.
A few painters—mainly industrial—must use special safety equipment. For example, painting in confined spaces such as the inside of a large storage tank, requires workers to wear self-contained suits to avoid inhaling toxic fumes.
When painting bridges, tall buildings, or oil rigs, painters may work from scaffolding, bosun's chairs, and harnesses to reach work areas.
Painters do the following:
Cover floors and furniture with drop-cloths and tarps to protect surfaces
Remove fixtures such as pictures, door knobs, or electric switch covers
Put up scaffolding and set up ladders
Fill holes and cracks with caulk, putty, plaster, or other compounds
Prepare surfaces by scraping, wire brushing, or sanding to a smooth finish
Calculate the area to be painted and the amount of paint needed
Apply primers or sealers so the paint will adhere
Choose and mix paints and stains to reach desired colour and appearance
Apply paint or other finishes using hand brushes, rollers, or sprayers
What is the workplace of a Painter like?
Because painters apply finishes to a wide variety of structures—from bridges to the interiors and exteriors of buildings—they may work both indoors and out.
Painting requires a lot of climbing, bending, kneeling, and stretching. Industrial painters typically work outdoors in dry, warm weather.
Those who paint bridges or building infrastructure may be exposed to extreme heights and uncomfortable positions; some painters work suspended with ropes or cables.
Painters are also known as:
Construction Painter Journeyman Painter Professional Painter Maintenance Painter Industrial Painter Commercial Painter