What does a Photographer do?
Would you make a good Photographer? Take our career test to find out how you match with this and over 800 other careers.
Take Free Career Test
Certificate or Associate's degree
What does a Photographer do?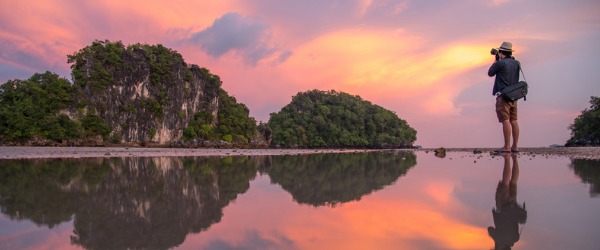 A photographer generally works in a freelance capacity, and is hired for specific jobs by numerous clients. Some photographers work exclusively in certain segments of the industry, such as wedding, graduation and other event-type settings, while others do mainly corporate work, and spend most of their time taking photographs that will appear on business websites and other promotional material. Still others, however, focus more on the artistic side of photography, and choose their own subjects and material that they wish to shoot.
Types of Photography:
Landscape, Aerial, Underwater
Fashion, Architecture
Wildlife, Pet
Sports, Action, Vehicle
Real Estate
Medical, Scientific
Food, Travel, Advertising
Wedding, Graduation, School, Baby, Event
For the most part, a photographer is a part-time employee that works either on weekends for weddings and events, or whenever he/she can find clients willing to hire them for one-off shooting jobs. A part-time or freelance photographer who is hired by a client is responsible for following the client's wishes down to the finest details, as well as for setting up a business model that makes pricing and options clearly visible and accessible.
A professional photographer who works full time often does studio work that involves taking pictures in a controlled interior setting, with professional or amateur models. These photographers can be freelance, or can also be kept on retainer by certain magazines and fashion companies.
Other forms of professional, full-time photography involve taking stills for motion pictures, taking pictures for crime scenes in cooperation with local and federal law enforcement agencies, and taking pictures for digital and print newspapers (photojournalist) - though often newspapers will work with a photographer on a freelance basis rather than hiring him or her full time.
Finally, photographers are responsible for the digital or physical development of their pictures, and may also be responsible for small or heavy editing of their pictures. For physical prints, a photographer will be required to know how to best develop their film, or will be expected to hire other professionals to develop their film for them.
The editing process of photographs, on the other hand, may include simple cropping, or could include changing colour schemes, lighting, and adding or removing objects from pictures to 'clear them up.' Some clients will choose to edit the pictures themselves, while others will expect the photographer to do the necessary photo editing.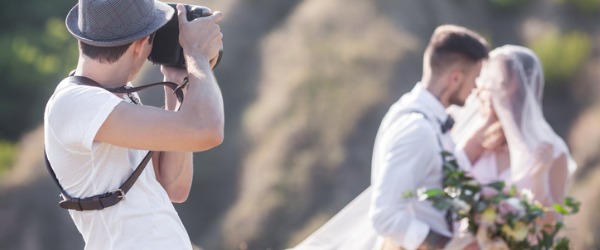 Find your perfect career
Would you make a good photographer? CareerExplorer's free assessment reveals how compatible you are with a career across 5 dimensions!
Take the free career test
What is the workplace of a Photographer like?
A photographer will be asked to work in any number of settings and environments. This can include working in comfortable studios in a big city, or working in the frozen forests of a remote country. A photographer is one of the few professionals that could be wearing shorts and a t-shirt one day, wearing a tuxedo the next, and a winter coat and boots the day after that.
Most photographers that are serious about their craft will also have a home office or studio that will include a place to work on digital or physical photographs for the purpose of development and/or editing work.
Jobs
| Title | Company | Location | Info |
| --- | --- | --- | --- |
Collections With This Career
INFP personalities are true idealists, possessing a rosy outlook and always searching for ways to make things better. Read More

INFJs are clever, creative thinkers who thrive when they can exercise their insightfulness and independence to contribute to the well-being of humanity. Read More

ISFPs have a strong aesthetic sense and seek out the beauty in their surroundings. They are artistic, and express themselves through action rather than words. Read More

ESFPs love people and new experiences. They are lively and fun, enjoy being the centre of attention, and relish excitement and drama in their lives. Read More

Discover careers for people who are interested in Creative Arts. Read More

The most common careers people pursue after attaining a Business degree. Read More

You know you must pay the bills but you don't want to live a life without adventure, constant change or new experiences. Maybe your aspirations—mixed with your aptitudes—are more suited for a bohemian career path. Read More

People with aspergers do best in careers that allow concentration on one task at a time, emphasize accuracy and quality over speed, and provide structure and quantifiable performance expectations. Read More

While dyslexics typically struggle with verbal information and expression, they also have abilities that allow them to thrive in certain jobs and careers. Read More
Find your perfect career
Would you make a good photographer? CareerExplorer's free assessment reveals how compatible you are with a career across 5 dimensions!
Take the free career test
Certificate or Associate's degree
Find your perfect career
Would you make a good photographer? CareerExplorer's free assessment reveals how compatible you are with a career across 5 dimensions!
Take the Free Career Test