What is a Model?
Naomi Campbell, Kate Moss, Iman, Gigi Hadid. These are the names of just a few famous models that have graced beauty magazine covers and strutted down catwalks.
Do you think you have what it takes to be a model? Having the right look is inherited genetically, and is definitely a big factor in having a successful career. However, the other part of modeling and arguably the most important, is knowing how market a product in a way that pleases both clients and photographers.
What does a Model do?
Models help to advertise a variety of products, including clothing, cosmetics, food, locations, and cars. Advertising can be by way of magazines, television, newspapers, catalogues, billboards, and online.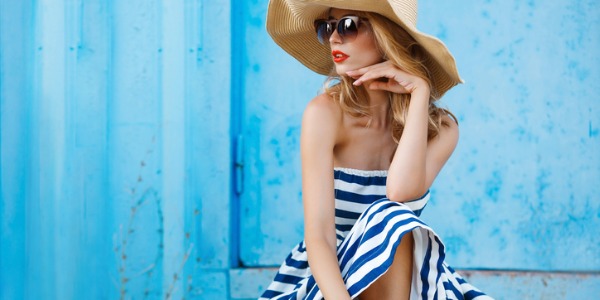 Models must interact with a large number of people, so it is important to be polite, professional, prompt, and respectful.
Almost all models work with agents, who provide a link between them and clients. Clients often prefer to work with agents, which makes it very difficult for a model to pursue a freelance career. Agents look for "fresh faces," advise and train models, and promote them to clients in return for a portion of the model's earnings.
Models spend a considerable amount of time putting together and maintaining portfolios, as well as scheduling and travelling to meet potential clients. A portfolio is a collection of a model's previous work and is carried to all client meetings and bookings. Competition for jobs is strong and clients' needs are specific, so patience and persistence are essential qualities.
A model's career depends on the preservation of his or her physical characteristics, so they need to watch their diet, exercise regularly, and get enough sleep to stay healthy and photogenic.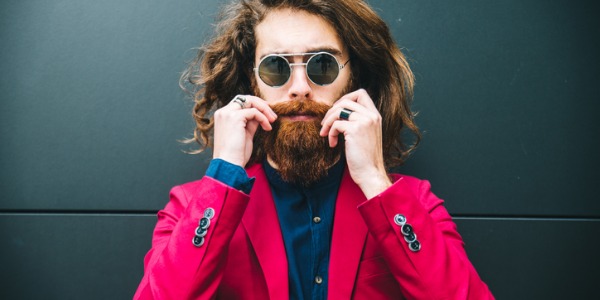 Picking a Specialty
There are many areas that models can work in successfully. The modeling industry now looks for all different shapes and sizes, from runway models to plus size models. We have listed the different types of modeling work that's available and what each requires.
High Fashion
These models are generally required to be between 5'8" to 6' tall, weigh 108 - 130 lbs depending on height, waist no larger than 25", maximum hips 35", dress size 0 to 4US, with a typical bust size of 34. The age range can be from 13 to 25. The "look" can run from classic beauty to some extreme looks. For guys the age range is 16 until their late 40's, height between 5"11 to 6"2, with an excellent physique and a chest size of 37" to 42" and a 30" to 32" waist. For runway work, models must be able to move gracefully and confidently.
Editorial Print
These models shoot for covers such as Elle, Vogue, etc. and magazine editorials. Often, the same models will work in both high fashion and editorial, therefore, the requirements are very similar. This type of work provides excellent exposure for models, however the pay is typically very low and it can take a few years of experience to get the bigger paying jobs.
Commercial Print
These models do print advertising, ranging from magazines, to billboards, to products on store shelves. Brands are looking for models that closely represent the people that will be buying their products, so there are more opportunities for employment in this area.
Catalogue Modeling
This type of modelling offers many opportunities for various body types. Clothing lines and other products are sold through online or printed catalogues, and companies look for models to represent their target audience, and to make their products look good. Due to the increasing number of websites that require models to promote their goods online, this can be a very viable option for many aspiring models.
Plus Size Modeling
This type of modeling is on the increase and requires a larger body type, between the sizes of 8-16 US and a minimum height of 5'8". Considering the average size for women in America is around size 14, more and more advertisers are using plus size models to promote their products and to appeal to a broader demographic.
Body Parts Modeling
There are three main types of body parts modeling - hands, feet, and legs. However, there is also a market for ears, hair, bottoms, necks, eyes, and lips. This specialized type of model can be used to promote and sell products or in films where the producers are looking specifically for beautiful hands or legs. Hand models are used to model rings and bracelets for jewellers, nail polish, nail extensions, and hand creams.
Glamour Modeling
These models can do a variety of work, such as lingerie, swimwear, nude photography, and men's magazines. Height restrictions typically don't apply, which can be very attractive to many models. A model's body needs to look exceptional for this type of work.
TV Commercials
Each commercial requires someone different and specific for the job, therefore there isn't an overall criteria for age, size, or height. Brands are continuously seeking out models that the general public can identify with, which opens this type of work up to anyone who feels that they have what it takes. Commercials can range from highly stylized to reality style, and some acting ability is necessary.
Influencer Models
Very trendy people on Instagram tend to have very large followings, and big brands are starting to recognize the value in these individuals. They are referred to as 'influencer models'. These influencers are the sexy, beautiful, tattooed, pierced, alternative, busty, or quirky, and have a lot of influence when they publish a post.
Brands and influencers will collaborate and agree to have the influencer post an endorsement of the brand's product, resulting in financial compensation (or free products) from the brand. The influencer can demand a higher compensation if they are able to send a high number of clicks to the brand's website. This type of modeling is accessible to everyone.
What is the workplace of a Model like?
Models work in a variety of conditions, such as comfortable studios, runway fashion shows, and outdoors in various weather conditions.
Schedules can be demanding and stressful, although some models may enjoy the frequent travel to meet clients in different cities. Many models work part time, often with unpredictable work schedules. They must be ready at a moment's notice to attend photo shoots or shows. Most models have periods of unemployment.
Frequently Asked Questions
Should I become a Model?

Models are considered to be beautiful and glamorous people who lead beautiful and glamorous lives. However, it might be surprising to hear that their careers may not be as fabulous as people may think. Fashion is basically all image and perception, and there are both pros and cons to being in this career. If you feel that you have what it takes to be a model and are determined to pursue this avenue, there are a few things to keep in mind before taking that step onto the catwalk.

Cons of modeling:

Not getting paid a lot of money at the beginning
Many models struggle to earn a decent pay cheque and often get paid in clothes or with a free lunch. There may not be work for a few weeks at a time which can make it difficult to pay bills and make a living. There is often debt owed to agencies for covering initial living expenses, and most models don't make any money of their own until that debt is paid off.

Running around to castings day after day
A casting is where the model must present him/herself in front of a client or casting director. Clients want to meet in person to be sure that photos are a recent and true representation. They may also want the model to walk or pose, and see if the photographer has any concerns as well. It's not unusual to get as many as 20 castings in one day during and in the lead up to Fashion Week.

Learning how to deal with constant criticism and rejection
Chances are that people don't think a lot about the lives of the models they're looking at when flipping through the pages of fashion magazines and catalogs. The glamour is often outweighed by rejection, demands to be thin, intense schedules, on-going criticism, and low pay.

The modeling industry is unregulated
An unregulated industry means that there is no union. Models don't get health insurance or other benefits typically afforded to employees because they are considered independent contractors.

The need to stay thin
Typically, modeling necessitates having to diet and exercise constantly. There is a lot of pressure from designers and agents to achieve a certain figure. High fashion models typically need to fit into this mold since designers want models to show their designs in a certain way. However, there are many other areas that models can work successfully, as the modeling industry looks for all different shapes and sizes.

The professional cycle of a model is extremely short-lived
Age is a factor, as most runway models are in their teens and are replaced after they reach a certain age. There are other areas of modeling, however, that are open to hiring older models.

Long and tiring days
Most of the work involves long hours, lots of waiting, lots of standing, and having to pose for the camera for extended periods. It may also involve a lot of travelling.

Pros of modeling:
- Being in the world of fashion and cosmetics
- Being able to wear designer clothing, shoes and accessories
- Meeting interesting and famous people
- Having the opportunity to perhaps become famous and earn a lot of money one day - Seeing different parts of the world
How long does it take to become a Model?

It takes time to fill up a portfolio with great images and build momentum in the modeling industry. It all depends on what someone's interpretation of success is, but the bottom line is that the better the portfolio, the more work one will get.

Thinking of modeling as a business and the model as only one part of the equation is important. There are many people behind the scenes that models need to work well with, so having an easy going attitude and a hard work ethic will go a long way in getting jobs. Being able to be fearless in front of the camera or on the catwalk is also important, as there's usually not a lot of time to get things done.

Models that are starting out should give themselves at least 18 months to get a feel for what is needed and wanted in the industry.
Are Models happy?

Models rank in the 90th percentile of careers for satisfaction scores. Please note that this number is derived from the data we have collected from our Sokanu members only.

Being a model can be a very stressful job, as success is tied to looks and the ability to appear flawless. Being constantly judged on exactly how one looks and nothing else can be extremely difficult for some and can affect job satisfaction.

Modeling can be really difficult on the body as well, and working in a supremely superficial environment can also lead to self esteem issues and eating disorders. Living a happy, healthy life in this career means knowing how to be balanced. This includes eating healthy, working out, and getting enough sleep.

When works dries up due to age or other factors, depression can set in from losing a steady income. However, there are models that create spin off businesses and are happy to continue using the industry as a base for their own sustainable income.
Models are also known as:
Figure Model Fashion Model Editorial Fashion Model Fashion Catalog Model Catalog Model Runway Model Commercial Model Print Model Glamour Model Promo Model Promotional Model Spokesmodel Petite Model Fitness Model Parts Model Pin-Up Model Plus-Size Model Art Model