What is a Talk Show Host?
A talk show host is the main presenter and central element of a talk show, and provides the audience with a stable, identifiable figure they can relate to.
Talk show hosts typically interview people of interest as well as celebrities, and may also bring in experts in order to educate the audience on different topics. Therefore, they may act as either an interviewer, educator, mediator, or all three.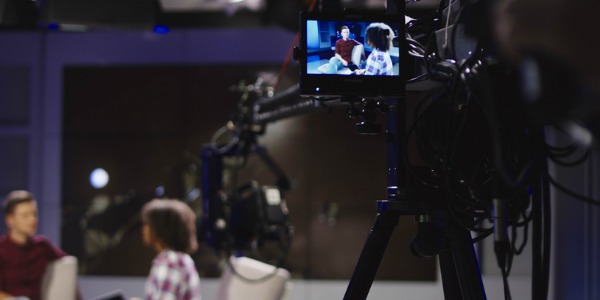 Many well-known talk show hosts have a background in entertainment, and are awarded a talk show because of their recognizable public figure, personality, and style. Some work as journalists, gaining contacts, public exposure, and credibility through a news-based career. The goal is to gain a loyal audience and have people tune in for each new episode.
Talk show hosts have to be comfortable being in front of a live audience and in front of a camera, and should be quick to react and recover if something unplanned were to happen while filming.
Talk Show Hosts are also known as:
Television Talk Show Host