What is an Actor?
Oh the glamour of being a famous actor!
We see (and hear) actors almost everyday - portraying various characters in film, television, radio, or theatre productions. When most people think of actors, they think of major Hollywood stars. This, of course, is the ultimate dream of anyone pursuing a career in acting.
However, it is quite difficult to attain this type of success. The majority of actors perform in smaller productions, often starting out in commercials or as extras on television shows or films.
What does an Actor do?
There are many actors who make a successful career out of so-called bit parts, and never have a starring role, which can still be a very satisfying career. Others who achieve great success very early on in their careers become household names, and get many major roles. The majority of actors will have a career that is somewhere in-between these two extremes.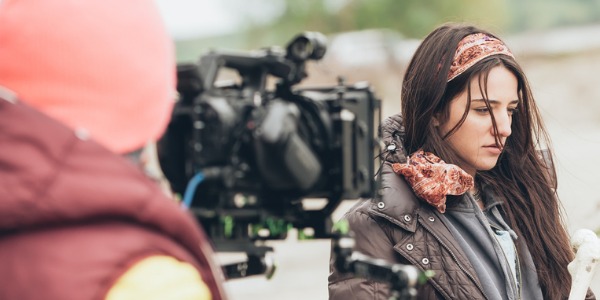 An actor's job is to fully represent the character they are playing and to convince their audience that character is real by engaging them and drawing them into the story. This applies to major roles and smaller parts, as all roles combine to create a successful production.
There are many ways to get into character and actors often research the jobs, hobbies, or activities of the characters they play so they are able to put themselves in that frame of mind. Physical appearance can be important in creating a character as well, and actors will often lose or gain weight, or change their hair colour to physically create the character they are playing.
If the part demands any kind of emotional drama (for example, coping with a death), an actor often researches people who have experienced what the storyline depicts in order to realistically understand and convey the emotions involved.
What is the workplace of an Actor like?
An actor's workplace will vary depending on the type of production involved. Some film and television shows, as well as most advertisements, will be filmed in studios and on sets. This can be quite exciting in itself, seeing how a location can be created by set designers and made to seem real. Other film and television shows are filmed on location and might involve a lot of travel - sometimes to distant and exotic places.
Theatre productions take place on a stage and have very different considerations than filmed performances. Performances will be in front of a live audience - in theatres and in studios for some television shows. Other performances do not have an audience and the feedback from these performances is not instant.
The workplace is highly varied, and actors need to be flexible with regard to where they work and the type of environment they work in. Those prepared to work in all kinds of different situations and who are able to adapt to their different environments will be more successful in finding their niche.
Actors are also known as:
Actress Dramatic Artist Dramatic Performer Dramatic Character