What is an Exterminator?
An exterminator, or pest control technician, has the varied and sometimes challenging job of exterminating roaches, mice, mosquitoes, wasps, spiders, termites, or any other animals which are considered pests.
Though pest extermination is by no means a glamorous career, there is enough diversity in the types of pests and their various hideouts that it is certainly not boring. In fact, exterminators might even find their jobs much more interesting than office-based, white-collar employment.
What does an Exterminator do?
Exterminators focus on getting rid of pest infestations. But they also calm distressed customers and educate them about the various methods that may be used when dealing with the pests.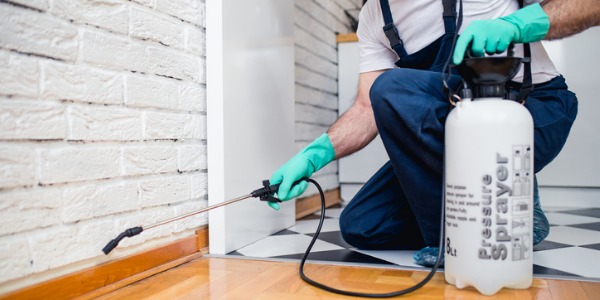 Exterminators will initially ask questions about the issues a customer is having, and then conduct a thorough examination of the infested area. This involves carefully examining all suspected places in the house, as well as potential outside sources.
Exterminators will then share their findings with the customer and discuss the various methods that are available to solve the issue. With the customer's consent and approval, the exterminator drafts a complete plan of action.
The process typically involves spraying insecticides and/or pesticides in the correct quantity, or setting traps. If there is widespread infestation, it is sometimes necessary to seal the premises and have it gassed.
What is the workplace of an Exterminator like?
Exterminators are either self-employed or work for organizations that do large scale pest control for government institutions, school facilities, hospitals, and food manufacturing businesses. Self-employed exterminators can have a varied schedule and set their own working hours, while those that are employed by a corporation have a fixed working schedule.
Exterminators spend a great deal of time working in pest-infested areas that usually consist of cramped and possibly dirty places like basements, attics, house foundations, and other crawl spaces. They also have to identify the source of an infestation. This may involve going to equally unpleasant places including garbage disposal sites and sewage systems.
Exterminators are also known as:
Pest Control Technician Pest Exterminator Pest Control Exterminator